"TEAM FRANKLIN"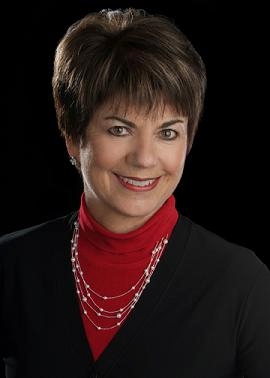 KANDY FRANKLIN - REALTOR (817) 939-9335

Hello, I am Kandy Franklin! Thank you for visiting our website! I am a lifetime resident of the DFW area and a 30-year resident of my service area. My responsibility to my clients is the highest standard of professionalism, integrity, honesty, and attention to all real-estate needs. I work for my clients, and I will do my best to make your home selling or buying experience meet your satisfaction. My desire is that I earn your respect and build a trusting relationship so that you become a "customer for life". Please call if I can serve you in any way.

WALLY FRANKLIN - REALTOR (817) 992-5492
Hello, I'm Wally Franklin, I want to thank you for taking the time to visit "Team Franklin" web-site. I am a native Texan, and have lived in the DFW area for over twenty years. I served our country in the Air Force, retired as a pilot from Southwest Airlines, and now enjoy a career in real estate. My goal is to give you the best service possible. I will do my best to make your home selling or buying experience a pleasant one. My responsibility to you is professionalism,integrity, and honesty, while always keeping your needs and desires at the top of the list. Not only would I like to be your realtor, I want to build a relationship for life. Please call if I can serve you in any way.



AUSTIN FRANKLIN - REALTOR/TEAM ASSISTANT

Hello, I am Austin Franklin. My mission is to provide an unparalled experience through professionalism, integrity, and honesty in all your real estate needs. My goal is to exceed all your expectations and provide a "peace of mind" for all my clients. This starts through building a trusting client-agent relationship that goes above and beyond meeting your satisfaction. My experience comes from being a lifetime resident of the DFW area and obtaining my bachelor and masters degree in business from Texas Tech University. My business philosophy brings new and innovative ideas to Team Franklin in the marketing of your home through social media and the internet.

SFR Certified- Short Sales and Foreclosure Resource Certification

CHRISA OAKLEY - ACCREDITED ASP STAGER
My name is Chrisa Oakley, and I assist Team Franklin in assuring your home shows well in today's competitive market. I am a trained home stager with the Accredited Staging Professional designation. It is my goal to showcase your home so that it sells for top dollar and to shorten the amount of time it is on the market. My staging services will provide you with a complete exterior and interior walk through accompanied by a detailed report. In addition, there is a follow-up session to ensure that your home is at its best "showing" condition.


---